Keep an Eye Out this Halloween!
With the One-Eyed Doorbell, your guests are sure to scream from fright. With the push of the button, your doorbell lights up to reveal a single eyeball, staring right into the souls of those who dare to come to visit.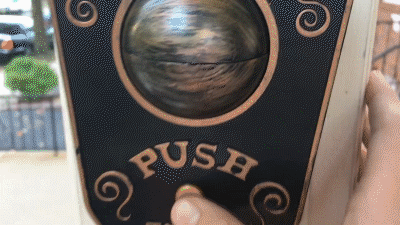 Eerie Eyeballs
A ghoulish green eye greets whoever is brave enough to push the button. On contact, the eyelids open and scan whoever dares to ring the doorbell.
Spooky Voices
Our doorbell triggers a real eye-opener as the sounds of an ancient chime and a creaky door precede a haunting voice welcoming your guests to your front door. With four greetings, your guests are sure to enter with thoughts of terror on their minds.

Ancient Magic
A lightweight plastic adorns the doorbell, made to look like aged brass. This doorbell is made to look like it was around when the Salem Witches were burned at the stake.
Horrify Anywhere
Whether you're scaring Trick-or-Treaters or your esteemed party guests, the Spooky One-Eyed Doorbell is fully equipped to startle anyone, anywhere you like.
Hang outside your house or next to your bathroom and this doorbell is sure to horrify whoever is brave enough to press the button.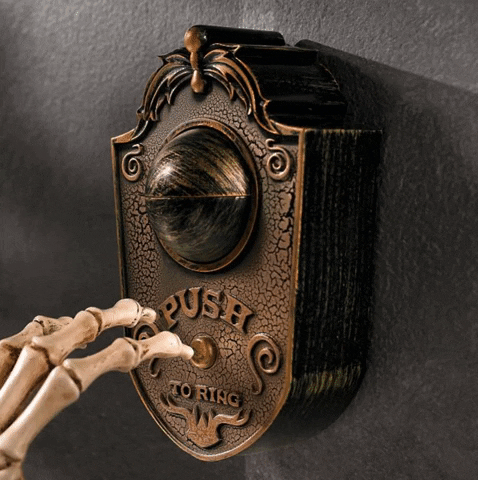 Specifications
Plastic (distressed, gold-tone finish)
Powered by 3 AAA batteries
One set volume
4.5" W   -   7" H   -   2.25" D
Less than 1 lb
Hole on back for hanging
Click 
Add to Cart
to have the spookiest house on the block this Halloween!